Forty years of evolution at Wiltse's Brew and Family Restaurant
Dean Wiltse never meant to be a restaurant owner.
"It was 1979," he said. "My brother and wife were on their honeymoon and he'd been a restaurant guy since he was 14. He was about 26 at the time, and this place was for sale, and it was his dream. I was going to school at the time, and I got pulled in to help him."
Within six months of opening, Dean's brother and wife returned to their day jobs.
"They basically abandoned ship and left me with it," Dean said. "I was 21. But at the time, I saw the opportunity and I thought there was potential here in Oscoda. I went to work, and I worked hard."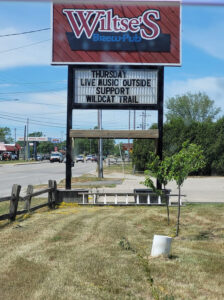 More than four decades later, Dean remains the owner of Wiltse's Brew and Family Restaurant at 5606 F41 in Oscoda. And the restaurant has changed with the times.
"We evolved quite a bit over the years," he said. "Our philosophy is always to be innovative. We opened the first brewery in Oscoda. It was the third in Michigan. That was around the time the air base closed. We knew we had to do something, because that was a big portion of our business. We needed to become more of a tourist destination."
Dean added the brewery and banquet rooms. He got a liquor license.
"Before that, it was primarily a family operation with breakfast, lunch and dinner," Dean said. "But dining out is supposed to be an experience. It's about more than going out and getting a meal. We've added everything from trivia nights on Wednesdays to live music on Thursdays, which is coming up soon."
The restaurant keeps a strong focus on being a good community partner, even during the busy season.
"You have to be a good supporter of the community," Dean said. "We do things with the graduating class, we've made our big Oktoberfest celebration a fundraiser. Now, we're donating to an effort to build a world-class mountain biking trail system. We give until it hurts."
The menu at Wiltse's has evolved, too. Popular items these days include ribs and pulled pork off a new smoker. Coming soon are sushi and poke bowls, blackened tuna tacos and shrimp tacos. But some things never change: Fresh fish and chips has remained the restaurant's number-one seller for 40 years.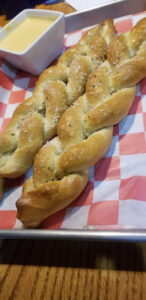 "I would describe our fare as a cut above your normal pub fare," Dean said. "But it's fun food."
Wiltse's has also introduced a game room, with cornhole, ping-pong, shuffleboard, foosball and pool.
"People can go back there, play games and have that entertainment," Dean said. "You can be as active as you want, or just sit and enjoy the beer. I think it's slowly catching on."
Learn more at wiltsebrewpub.com.