Better Together
Information for Assessing Members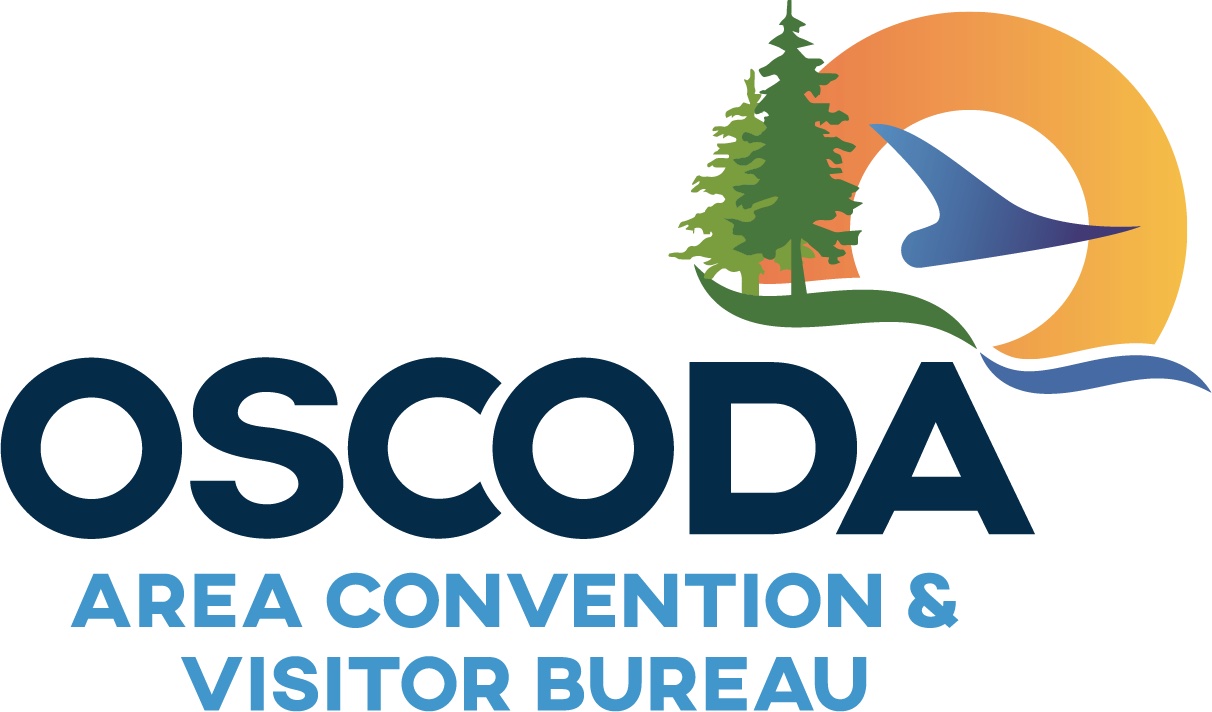 The Oscoda Area Convention & Visitor's Bureau is a non-profit corporation established under Michigan Public Act 59 dedicated to identifying and attracting tourists to the Greenbush-Oscoda-AuSable area through direct marketing efforts and to advocate pro-tourism legislation at the regional, state, and federal level.
OACVB Board of Directors
Tim Kellstrom – Chair – SunnyBunns Marine & Watercraft Rental
Tom Wdowik – Vice Chair – Sandcastle Beach Resort
Belle Flora – Treasure – Huron Tent & Event
Lain MacKenzie – Secretary – Anchorage Retreat Center & To the Moon & Back
Al Heminger – Huron House B&B
Merry Loyer – Lake Huron Resort
Teresa Edelman – Mai-Tiki Resort
Craig Peters – Lakewood Shores Resort
Erin Kellstrom – Administrative Assistant
Oscoda Area Convention and Visitors Bureau
Address: PO Box 572, Oscoda, Michigan 48750
Phone: 989.739.0900
Email: staff@oscoda.com
Hours: 9am – 5pm M-F
Frequently Asked Questions
What is the Community Convention and Tourism Marketing Act (P.A. 59)?
In 1984, Public Act 59, the Community Convention and Tourism Marketing Act was established in the State of Michigan to assess motels and resorts to promote tourism.  This law requires membership by all ten (10) or more transient rental unit facilities in the Greenbush-Oscoda-AuSable area.  Additionally, properties with 4-9 units, providing transient lodging may voluntarily join the OACVB.
What is an assessment?
Under the provisions of P.A. 59, all active members are responsible for the collection of an assessment on all taxable transient lodging transactions (sometimes referred to as a "Pillow Tax"), which is reported and submitted monthly along with State Use Tax returns.  P.A. 59 allows active members to add this assessment, payable by their transient guests, in much the same way that sales tax is added to the purchase price of goods sold.
An Assessment Form is provided by the OACVB for the purpose of reporting the collected assessment each month, which is submitted with the collected assessment directly to the accounting firm of Stephenson, Gracik, & Co. in East Tawas. This form is linked below.
Who collects the assessment?
PA-59 requires membership by all lodging facilities with ten (10) or more transient rental units in the Greenbush-Oscoda-AuSable area.  Additionally, properties with 4-9 units, providing transient lodging may voluntarily join the OACVB.
How is the assessment used?
The OACVB is governed by a local, elected Board of Directors.  The board is responsible for establishing a budget, developing and approving a marketing plan, and implementing marketing activities. This structure allows the assessment collected by the active members of the OACVB to be managed by local people to benefit tourism in our region directly.
The OACVB marketing plan outlines the goals and initiatives of the marketing strategy used to promote the Greenbush-Oscoda-AuSable area.  Each year the Board of Directors reviews the marketing plan to ensure that the initiatives are relevant to current market conditions.
How will the assessment increase work in 2022?
In 2021 our membership voted for an assessment increase from 2% to to 5%.  We want to thank our lodging members for the support of our collective goal to increase awareness of the travel opportunities our region has to offer in all 4 seasons of the year. The collection of this 5% assessment officially begins on January 1, 2022.
We want to help you navigate this change as we transition to the new rate and are available to answer any questions you may have. For any reservations that you have previously booked quoting a rate of 2%, those will be honored through this calendar year. We will need for you to report those on a separate line of the new reporting form which is linked below.
How will the assessment increase be used?
This increase in the collected assessment will fund our expanded marketing strategy beginning in 2022, which will be focused on:
Increasing our efforts to bring tourists to Oscoda/AuSable/Greenbush with new marketing tools to position Oscoda as a 4-season travel destination.
Expanding digital assets and campaigns, including an updated website, to improve the user experience and deepen the quality of outreach and connect visitors with the resources needed to plan a memorable vacation.
Identifying priority assets in our region for creating maps, which are some of the most requested and most popular content in most DMO regions. Mapping of regional trails, routes, historic sites, cultural assets, and/or waterways can now be developed to assist onsite visitors with recreational wayfinding.
Optimizing our video inventory of regional recreational activities.
Developing greater member outreach and support through events such as a marketing summit to provide education regarding the ever-changing marketing media.
Creating expanded opportunities for event promotion.
Your partnership with the OACVB allows your business to benefit from a substantial marketing budget and strategic plan focused on the development of our region as a premier destination for outdoor recreation.  We are dedicated to identifying and attracting tourists to the Greenbush-Oscoda-AuSable area through direct marketing efforts and to advocate pro-tourism legislation at the regional, state, and federal level, all for the benefit of our lodging partners.
How does my business benefit from the work of the OACVB?
The assessment collected by the OACVB allows active lodging partners to benefit from an integrated marketing program that, in most cases, exceeds the typical advertising budget of a local business entity.  The collected assessment creates the ability for the OACVB to tell a regional story to travelers regarding the 4-season travel experience of our region using a professionally designed, multi-media approach to attract new visitors, encourage longer stays, and inspire return visits.
Current Strategic Marketing Goals include:
Highlight 4 Seasons Regional Assets to Attract Year-Round Travelers
Leverage Technology to Improve Quality of Outreach
Financial Sustainability to Create Greater Marketing Impact
Local Collaborations to Strengthen Local Tourism Economy
Further details regarding the initiatives planned to achieve the above goals can be found in the OACVB Marketing Plan.
How can I make the most of my partnership with the OACVB?
Beyond the collection and submission of the lodging assessment, active lodging partners can further benefit from their partnership with the OACVB by:
Aligning your marketing initiatives with those planned by the OACVB to prevent overlap of efforts and to maximize the return on any marketing dollars you spend.
Offer a special promotion to travelers that can be promoted on the OACVB website and social media platforms.
Keep your website current with information about your facilities, photos, and if possible, online direct booking option.
You now have a page on the OACVB website. You are able to provide more information to be included on this page. You should also link your website to the OACVB website to give your travelers a greater understanding of the great things to see and do in our area.
Share the OACVB social posts on your social media pages to inspire your followers to plan their next visit to your property.
Getting involved with the work of the Board of Directors by attending a meeting or volunteering for a board position.
Reaching out to other active lodging partners to share ideas and give/receive support.
Attending the annual OACVB annual meeting to stay abreast of the marketing efforts and happenings in the region.
Have questions? Need more information about the OACVB? Send us a note.