There's nothing like fall at Old Orchard Campground
There are plenty of reasons to visit Oscoda in the fall months, including an up-close and personal view of northern Michigan's gorgeous autumn leaves. And there are few better places to experience those sights than Old Orchard Campground, tucked away along the River Road Scenic Byway.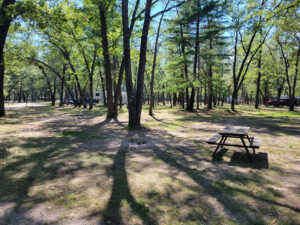 The park itself is nearly four miles long, overlooking Foote Pond, which formed after the construction of the Foote Dam in 1916 on the AuSable River, according to Old Orchard's website. The park is open March 15-November 30 annually, with recreation activities for all seasons. (There's even a sledding hill for locals in the winter.)
Camping sites are available for all types and sizes of campers, plus tents and pop-ups. Old Orchard supplies cabins, yurts and group camping areas — including a special area for full-time seasonal campers. Amenities include a waterfront view, a boat launch, a general store and plenty of space to spread out.
In the fall months, Old Orchard has special offerings for all ages, including a color tour hayride through the park, a Halloween weekend and a trunk-or-treat the weekend of Oct. 14.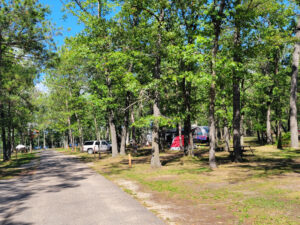 "It's beautiful out there," one parks worker said. "It's a great place to visit in the fall."
Nowhere to store your horses? No problem. Old Orchard has space for that. Need to leave your boat in the water for a period of time? No problem. Old Orchard has a spot for that. Looking to camp with a half dozen of your friends in tents in a semi-private, round-up area? Old Orchard has that, too.
"Been going here for 20 or more years, and this place is absolutely amazing," one reviewer wrote this summer. "It's truly a Michigan must, in my opinion." Bring your pets, your swimsuit and your sense of adventure. Old Orchard is waiting for you this fall!