Enjoy these four gasoline-free activities in Oscoda this summer
Once you've reached the sandy shores of Oscoda, there's not much driving left to do. If you've decided to visit our beautiful beaches this summer — but, like many, have found yourself befuddled by sky-high gas prices — never fear. We've compiled a list of gas-free activities you can enjoy with the family.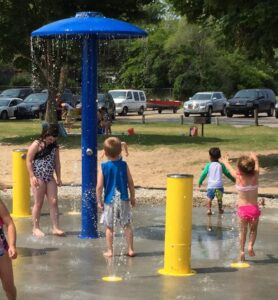 Oscoda Beach Park
Centrally and conveniently located, Oscoda Beach Park is just blocks from historic downtown Oscoda and offers enough amenities to keep your family busy for hours. Between the skate park, basketball court, playground, picnic tables, charcoal grills and splash pad, there's no need to drive anywhere for anything. You can even enjoy free movies on Wednesday nights and free concerts on Thursday nights throughout the summer at the bandshell.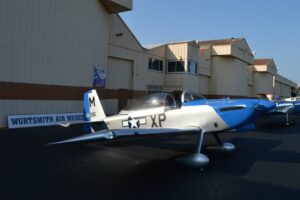 Wurtsmith Air Museum
Too hot to spend the day outside? Save cash on running the A/C in your camper and visit Wurtsmith Air Museum. Located on the former Wurtsmith Air Force Base, the museum offers free admission for young children, special events and unique exhibits — including letters and artifacts from the Korean War, the history of Kalitta Air (the company now residing on the base), and an expanded room chock-full of pictures and articles. Learn more at wurtsmithairmuseum.net.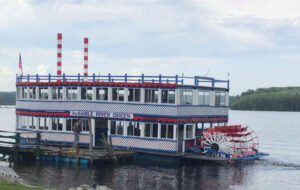 Au Sable River Queen
Let someone else do the driving on the Au Sable River Queen. This paddlewheel riverboat offers a variety of tours, and even runs into the fall months for access to gorgeous views. Live music is provided on weekends, plus a snack bar. The total trip is two hours on the AuSable River, giving your family plenty of time to cool down and relax before moving on to the next activity. Visit facebook.com/AusableRiverQueenMI for information on tickets and hours.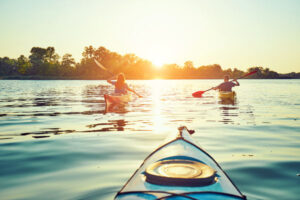 Oscoda Canoe Rental
Maybe you want to do your own steering. In that case, visit Oscoda Canoe Rental. Canoe, kayak and tubing trips are available, allowing you to travel fast without the gas. Depending on your chosen launch site, you can paddle for six or twelve river miles! Learn more about rates and hours at oscodacanoe.com.