An Introduction to Oscoda's Diverse Lodging
There are plenty of things to see and do when visiting Oscoda — but what about places to stay? Oscoda is home to many independently-owned resorts, cottages and motels with unique histories and convenient accommodations to make your visit more comfortable.
Note: Please call ahead for lodging plans! Many of our popular resorts close during the cold months and will reopen in the spring.
Here are six of Oscoda's diverse lodging options: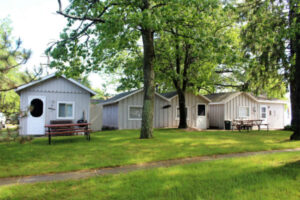 Anchorage Cottages
Features: These cottages, under new ownership since 2019, are focused on rest, relaxation and healing. The business will host a women's self-care retreat in May, according to its website, and visitors can purchase private yoga lessons and healing sessions. All six cottages are nestled along Lake Huron. The one, two and three-bedroom cabins each have a full kitchen and access to the beach and picnic area.
Website: anchorageretreatcenter.com
Location: 3164 US-23 in Au Sable Charter Township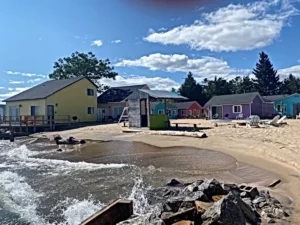 Aloha Beach Club
Features: The Aloha Beach Club has thirteen cottages with incredible views of Lake Huron. All cottages have a full kitchen, living room, bathroom, television and free internet — plus an outdoor seating area. The club has several charcoal grills and picnic tables for guests to share, as well as a volleyball court and space for bonfires.
Website: alohaoscoda.com
Location: 3358 US-23 in Au Sable Charter Township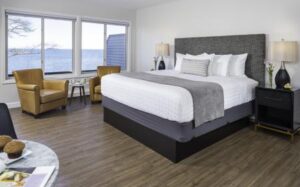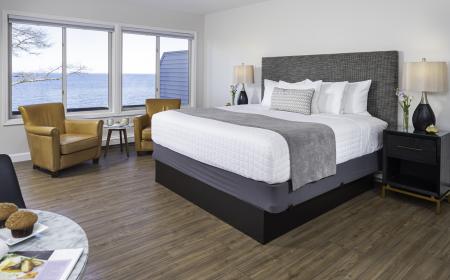 Huron House Bed and Breakfast
Features: Arguably one of Michigan's most romantic getaways, Huron House is an award-winning, fourteen-room lakefront bed and breakfast with delivered breakfast, private decks, fireplaces and personal hot tubs. Packages and add-ons include champagne flutes, chocolate-covered apples, fresh flowers, massages and (new) private igloos.
Website: huronhouse.com
Location: 3124 N. Huron Road in Oscoda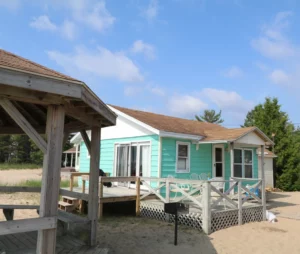 Mai-Tiki Resort
Features: This collection of cottages will bring you straight to the tropics, with long, sandy beaches and light pastels. Mai-Tiki Resort has condos and cottages for rent, plus the Tiki Too Resort and Secret Beach Resort. Amenities include free internet, fully-equipped kitchens, picnic tables, charcoal grills, free movies on the beach, a playground and bonfires.
Website: maitikiresort.com/secretbeachresort
Location: 3322 US-23 in Au Sable Charter Township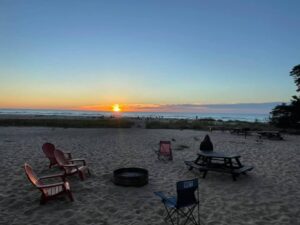 Oscoda Lakeside Hotel
Features: One of the few hotels in the Oscoda area, the Oscoda Lakeside Hotel offers air-conditioned rooms with free internet, flat-screen televisions, private bathrooms and kitchenettes. The property has a 24-hour front desk, plus an indoor pool and lounge.
Website: oscodalakesidehotel.com/index.html
Location: 4270 N. Huron Road in Oscoda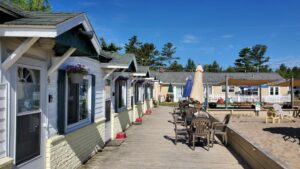 Sandcastle Beach Resort
Features: This unique resort has five cottages, four suites and a main house to choose from — all with access to free internet, cable television, barbecue grills, outdoor seating, a variety of outdoor games and a children's playscape. All cabins include a full kitchen, while most suites feature a compact refrigerator, microwave and coffeemaker. The main house is a three-bedroom, one-and-a-half-bath ranch with a large, private patio and a picnic area overlooking Lake Huron.
Website: sandcastlebeachresort.com
Location: 3354 US-23 in Au Sable Charter Township
For a full list of accommodations, visit oscoda.com/where-to-stay. Stay tuned for more parts in this series!