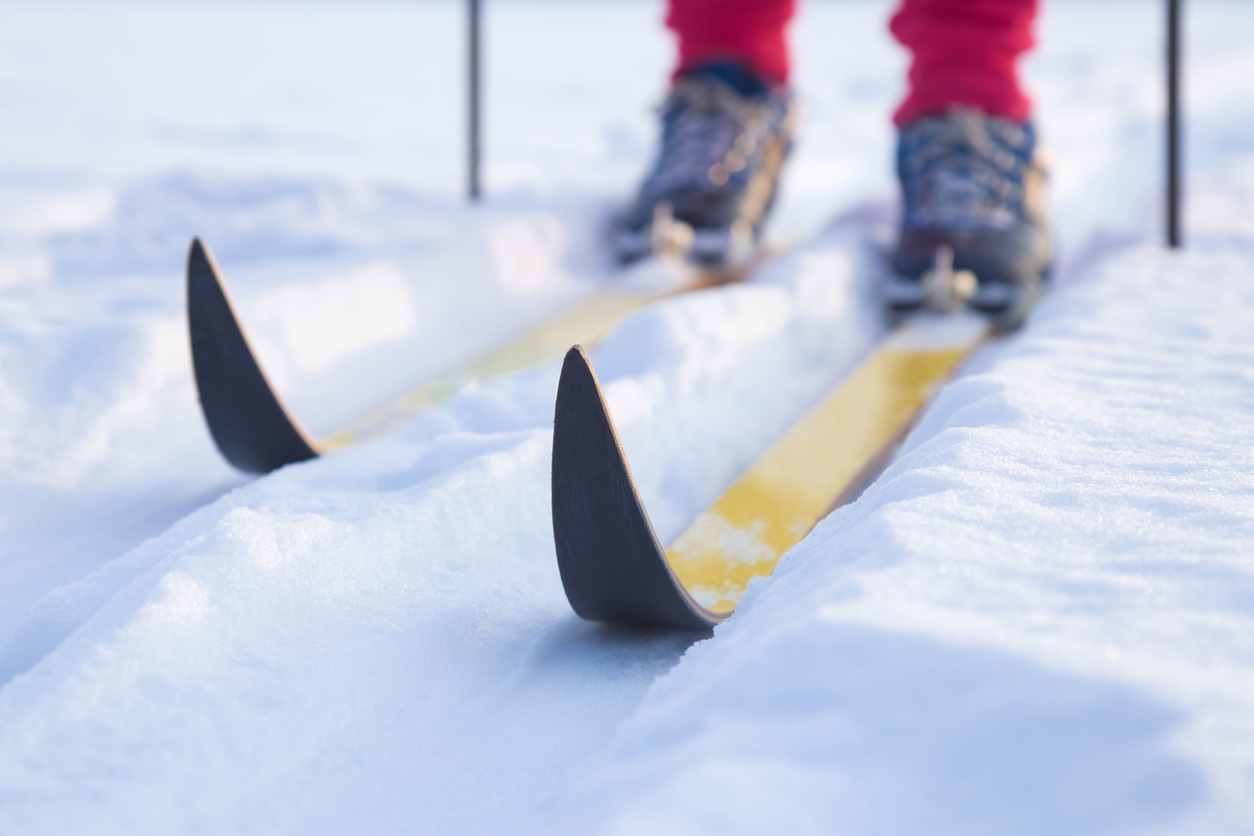 Single Direction Trails
Corsair Loops: 9.2 miles
Silver Valley Loops: 9.8 miles
Wright's Lake Loops: 9.3 miles
28.3 Mile Groomed Nordic Skiing & Hiking Trail
This trail is a sought out winter recreational paradise with groomed classic style XC skiing during the snow months, and a popular trail system for walking/hiking during the warmer season.
Things to Know Before You Go
No Dogs On Ski Trails
Sorry – dogs are not allowed on the groomed ski trails at Corsair, Silver Valley, and Wright's Lake. Please leave your pets at home for the safety and enjoyment of all skiers. Other skiers will not share your affection for your pet because dogs commonly disturb and harass wildlife, bark at other approaching skiers, mess up groomed tracks, and leave excrement on trails that fouls ski bottoms and trail grooming equipment. The Highbanks Trail, located 4 miles west of the Corsair Trails – at the end of Monument Road, is an ungroomed skiing and snowshoeing trail where pets are welcome.
Forest Service Policy
The Corsair Ski Trails are a USFS Fee Area. The US Forest Service charges a daily $5.00 fee (per vehicle) to use the trails. The daily fee pays for snowplowing the parking lots and maintenance of toilet facilities. A percentage of the daily fee will be given to the Corsair Trail Council for ski trail grooming.
Corsair Trail Grooming Passes
Passes are available at Nordic Sports, in East Tawas, for $10.00. Your financial contribution supports trail clearing and grooming efforts by the Corsair Trail Council.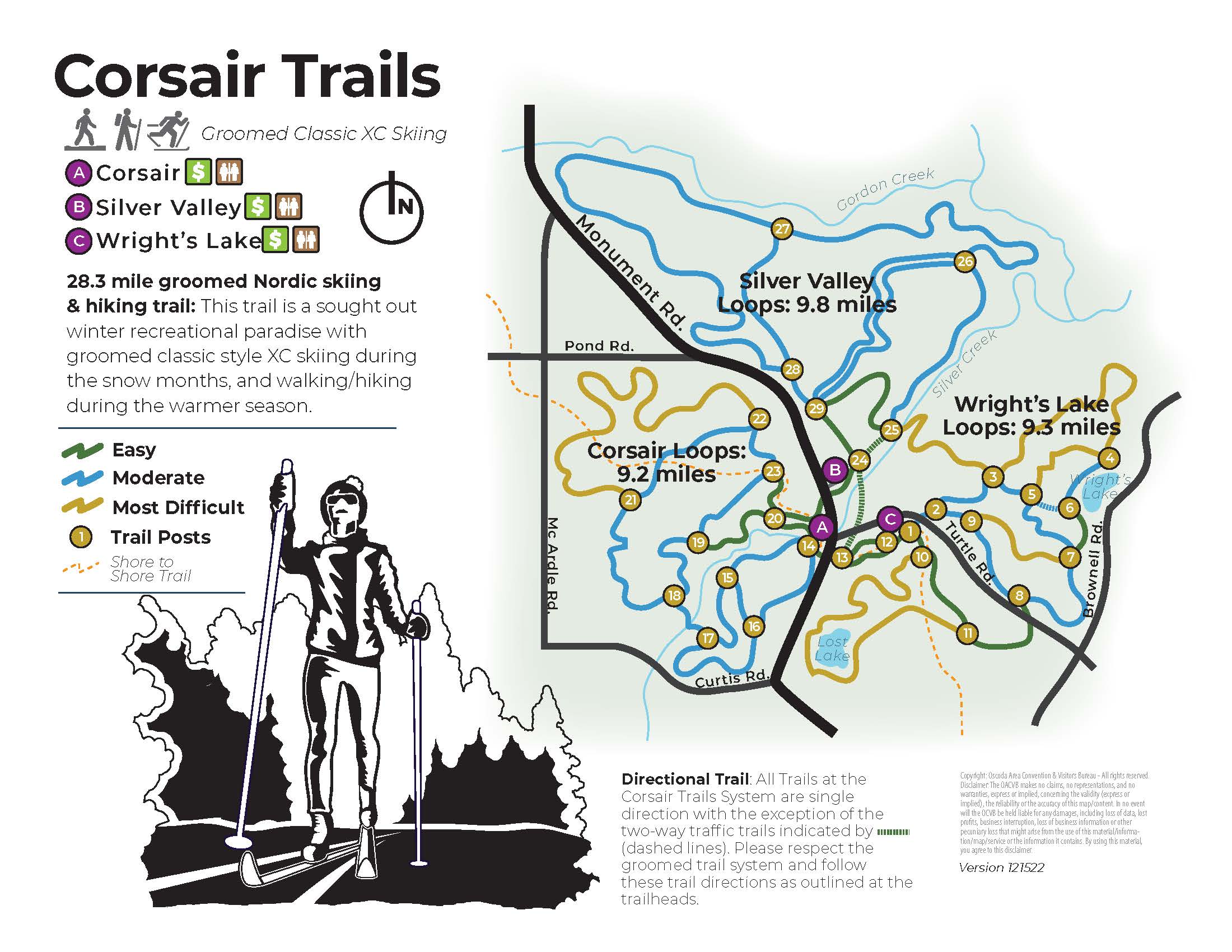 Lumberman's Monument Visitor's Center
Corsair Trails