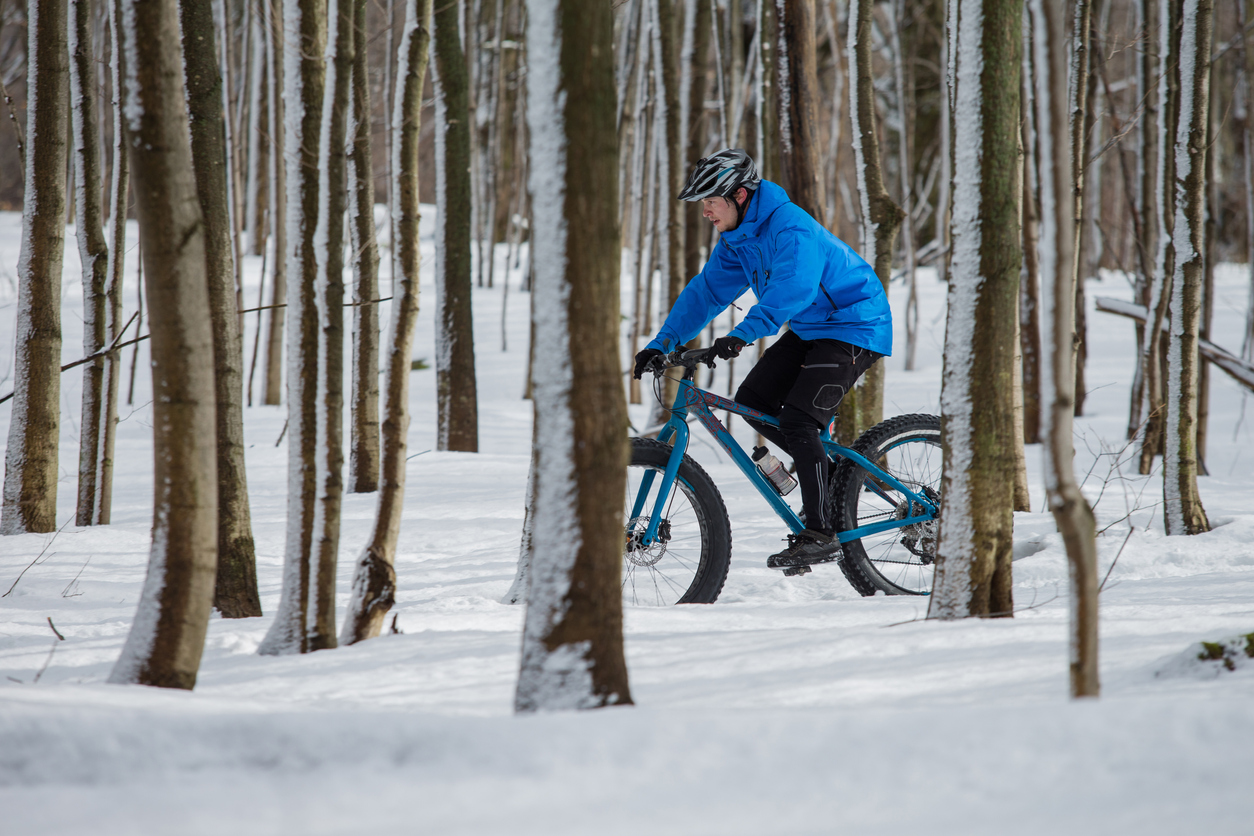 Activities
Walking
Hiking
Mountain Biking/Fat Biking
Snowshoeing
XC Skiing
Multi-Season Trail System

 
Along the south bank of the lower Au Sable River, you will find the Eagle Run Trails. This 4.2-mile loop, maintained by dedicated volunteers, is a tranquil spot for hiking, fat biking, snowshoeing, and cross-country skiing with scenic views in a beautiful natural setting.
Winter mountain fat tire biking has become a popular winter pastime in and around Oscoda. The Corsair Trail Council is embracing this growing segment of winter sports and is grooming the Eagle Run Trails, located two miles west of Oscoda on River Road, for fat bike riding. Seven miles of trails are being groomed 6′ wide for shared multi-use with cross-country skiers, fat bikers and snowshoers.
Trail Rules and Etiquette
To reduce conflict, lower the impact of snow biking on this multi-use trail and protect the relationship with the U.S. Forest Service, we ask you to follow trail rules and etiquette.
Support trail grooming by purchasing a trail button. Buttons are available at area businesses.
Hikers walk along left edge of trail, skiers travel along right edge, bikers and snowshoers travel down the center, preserving the ski tracks.

 

Bikes yield to skiers and snowshoers. Snowshoers yield to skiers.
Tires must be 4″ or bigger. Tire Pressure: 6 psi or lower recommended for preserving trail conditions and optimizing bicycle performance.

 

Temperature: Below 30 degrees. If it is above 30 degrees you should not be riding on the soft trails.
If you are leaving a rut deeper than an inch, having a hard time riding in a straight line, or pushing your bike, the snow is too soft and you absolutely should not be biking on the trails.