An Introduction to Oscoda's Diverse Lodging, Part Two
There are plenty of things to see and do when visiting Oscoda — but what about places to stay? Oscoda is home to many independently-owned resorts, cottages and motels with unique histories and convenient accommodations to make your visit more comfortable.
Note: Please call ahead for lodging plans! Many of our popular resorts close during the cold months and will reopen in the spring.
In our last post on lodging, we promised the rest of our favorites! They're listed here: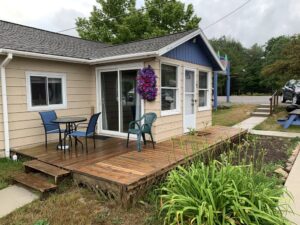 Barefoot Beach Resort
Features: Each cabin at this gorgeous resort has two bedrooms with queen beds — with the exception of a single one-bedroom cabin — with a fully-equipped kitchen area, picnic tables and charcoal barbecues. 
Visitors can enjoy a private deck and a beautiful view of the beach, plus freshly updated beds and linens.
Website: barefoot-beach.com
Location: 7474 N. US-23 in Oscoda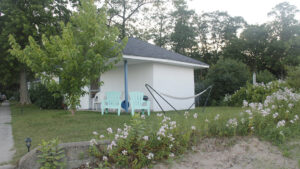 Blue Haven Resort
Features: The Blue Haven Beach Resort promises peace and serenity on its 200-foot Lake Huron shoreline. Each cool, comfortable cottage comes with a view. The one-bedroom cottages can sleep up to five and include full kitchens. The resort is just north of a restaurant, party store and marine services store.
Website: bluehavenbeach.com
Location: 2779 S. US-23 in Greenbush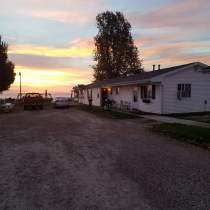 Blue Horizon Court
Features: This family-owned and operated favorite has nightly bonfires, gas grills and good times. The site is a great location for kayakers, canoers and tubers, with cozy and rustic pet-friendly cottages.
Website: bluehorizoncourt.com
Location: 4208 N. US-23 in Oscoda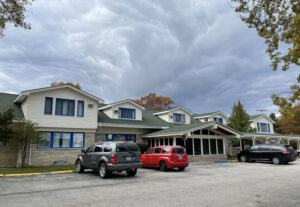 Camp Inn Lodge
Features: Indoors or outdoors, the Camp Inn Lodge is a must-see destination. Visitors can spend time by their very own campfire, just steps from their room or villa. Take a hike, ride a bike, relax on the beach of Lake Huron. The property boasts a heated, indoor pool, two water slides and a sauna.
Website: www.campinnlodge.com
Location: 3111 US-23 in Oscoda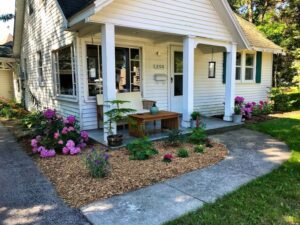 Hunger and Ransom
Features: These rental cabins (formerly Lumbardo's on the Lake) and vacation homes provide relaxation, tranquility and time to escape. Essentials like towels, linens, cooking and dinnerware are covered — plus reliable high-speed internet and cable television.
Website: hungerandransom.com
Location: 205 Pack Avenue in Oscoda
The Lake Huron Resort
Features: Perfect for weddings and outdoor events, The Lake Huron Resort is the picture of beauty along the Lake Huron shoreline. The 45-unit motel has an array of accommodations and recreational activities, spread between 25 economy-priced standard rooms, four luxury suites, five ground-level queen bedrooms and six upper-level king bedrooms with lakeview balconies.
Website: facebook.com/thelakehuronresort
Location: 5400 N. US-23 in Oscoda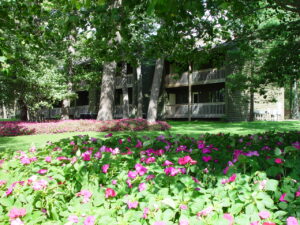 Lakewood Shores
Features: This resort isn't just for golfers — you'll find a full schedule of family-fun activities, including fishing and horseback riding. Comfortable accommodations and full-service dining add to the atmosphere, with 72 holes spread over four courses.
Website: lakewoodshores.com
Location: 7751 Cedar Lake Road in Oscoda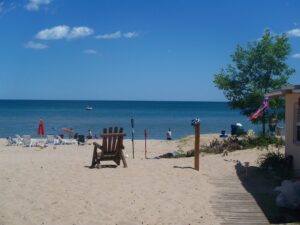 Nor-East Shore Resort
Features: Just outside Oscoda, the Nor-East Shore Resort allows for a leisurely swim or kayaking, with nature right outside your door. Cottage rentals are cozy, with gorgeous lakeside views, fully-equipped kitchens and modern amenities.
Website: noreastshoreresort.com
Location: 2524 N. US-23 in Greenbush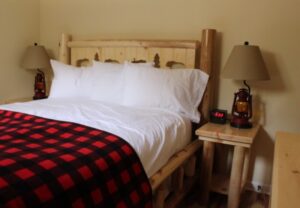 Northern Traveler Motel
Features: This 15-unit motel is tucked into the heart of northern Michigan's sunrise coast, a short distance from the AuSable River. Under new ownership, management takes pride in providing guests with a friendly, clean and safe environment for the perfect vacation.
Website: northerntraveler-motel.com
Location: 5493 N. US-23 in Oscoda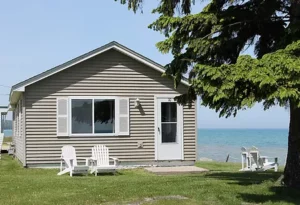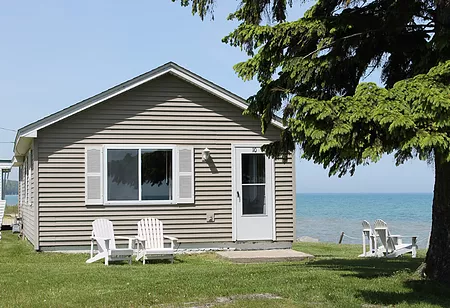 Pappas Motel and Cottages
Features: This lakefront property is located just 10 miles north of Oscoda in nature-filled Greenbush. Motel rooms and cottages are available, each equipped with air conditioning, flat-screen televisions and internet — plus outdoor charcoal grills and picnic tables.
Website: pappasmotel.com
Location: 5139 Main Street in Greenbush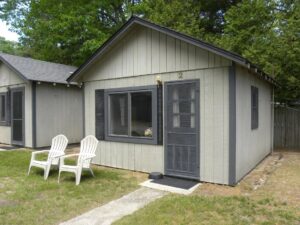 Sid's Resort
Features: Families visiting this gem along the Lake Huron coastline can enjoy swings, a merry-go-round, bocce ball, croquet, horseshoes, volleyball and badminton. Cottages come with free internet, DVD players, beach chairs and lounges, bedding and microwaves.
Website: sidsresortcottages.com
Location: 4321 US-23 in Greenbush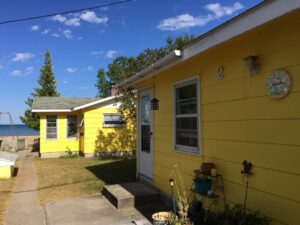 Sparkling Sands Resort
Features: These sunshine-yellow cabins are perfect for visitors that need a pick-me-up. Sparkling Sands features air conditioned, pet-friendly cabins with fully-stocked kitchens and comfortable sleeping options.
Website: sparklingsandsresort.com
Location: 7478 N. US-23 in Oscoda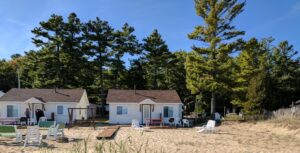 Stadler's Spacious Sands
Features: These cottages are located on the shore of Lake Huron halfway between the mouth of the AuSable River and the Harrisville Harbor, seven miles north of Oscoda. Clean and comfortable cottages are available with double beds, a bathroom, a living room and a kitchen.
Website: stadlersspacioussands.com
Location: 4381 N. US-23 in Greenbush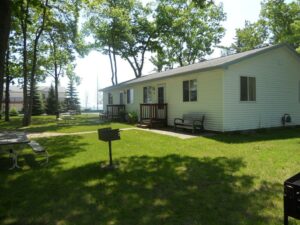 Stefan's R&R Resort
Features: This rest and relaxation-focused resort boasts 300 feet of shoreline along Lake Huron, with 16 fully-equipped cottages and eight lakefront suites with private balconies. The setup is perfect for social gatherings, including a playground, basketball court and community firepits.
Website: stefansrandrresorts.mydirectstay.com/
Location: 4497 N. US-23 in Greenbush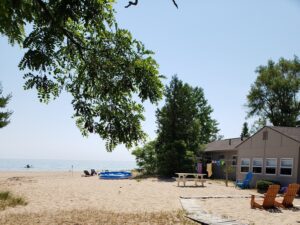 Thomas' Parkside Cottages
Features: Family-owned since 1948, Thomas' Parkside Cottages showcase a northern design with cedar finishes and eclectic touches with a prime location just steps from downtown shops and restaurants. One and two-bedroom suites with full kitchens and bungalows are available.
Website: thomasparkside.com
Location: 228 E. Park Avenue in Oscoda
Whispering Winds Resort
Features: This cozy, family-focused resort on Lake Huron is just three miles south of Oscoda, with eight two-bedroom cabins, each sleeping six. All cabins have fully-equipped kitchens, air conditioning, cable television and access to a large, sunny beach with bonfire pits.
Website: facebook.com/pages/Whispering-Winds-Resort/156495817715451
Location: 3008 US-23 in Oscoda