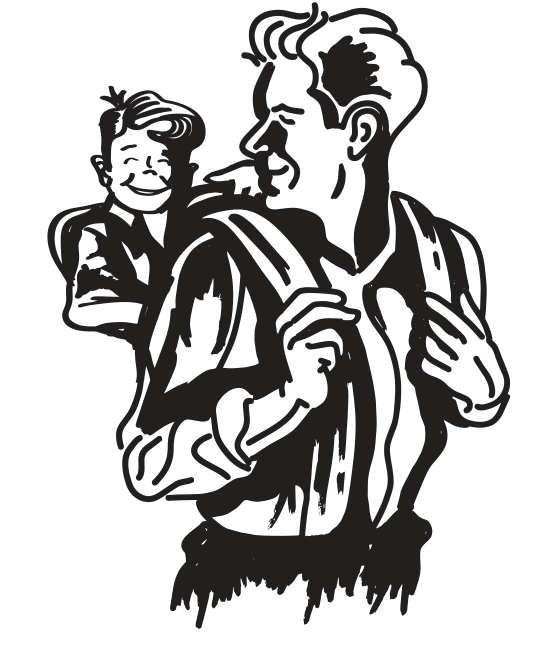 Ruggedly Real. Wildly Perfect.
With more than 35,000 acres of Northern Michigan trails in and around the Oscoda area, hikers, bikers, backpackers and skiers can experience some of our state's most spectacular natural treasures.
The Oscoda has many diverse opportunities to get out and experience deep woods trail exploration. Start with a short looped trail with a scenic overlook or chart a multi-day backpacking trip. Whatever size adventure you seek, find your trailhead in and around Oscoda.
Trail Etiquette
Protect Michigan trails by not using them when muddy
Riding or walking on a muddy trail destroys the surface. It leaves ruts/deep holes, uneven tire and footprints, contributes to erosion and creates a hard-to-fix trail surface.
Hint: If you are leaving visible bicycle ruts, deep footprints or hoof tracks the trail is too muddy
Learn More about: Trail etiquette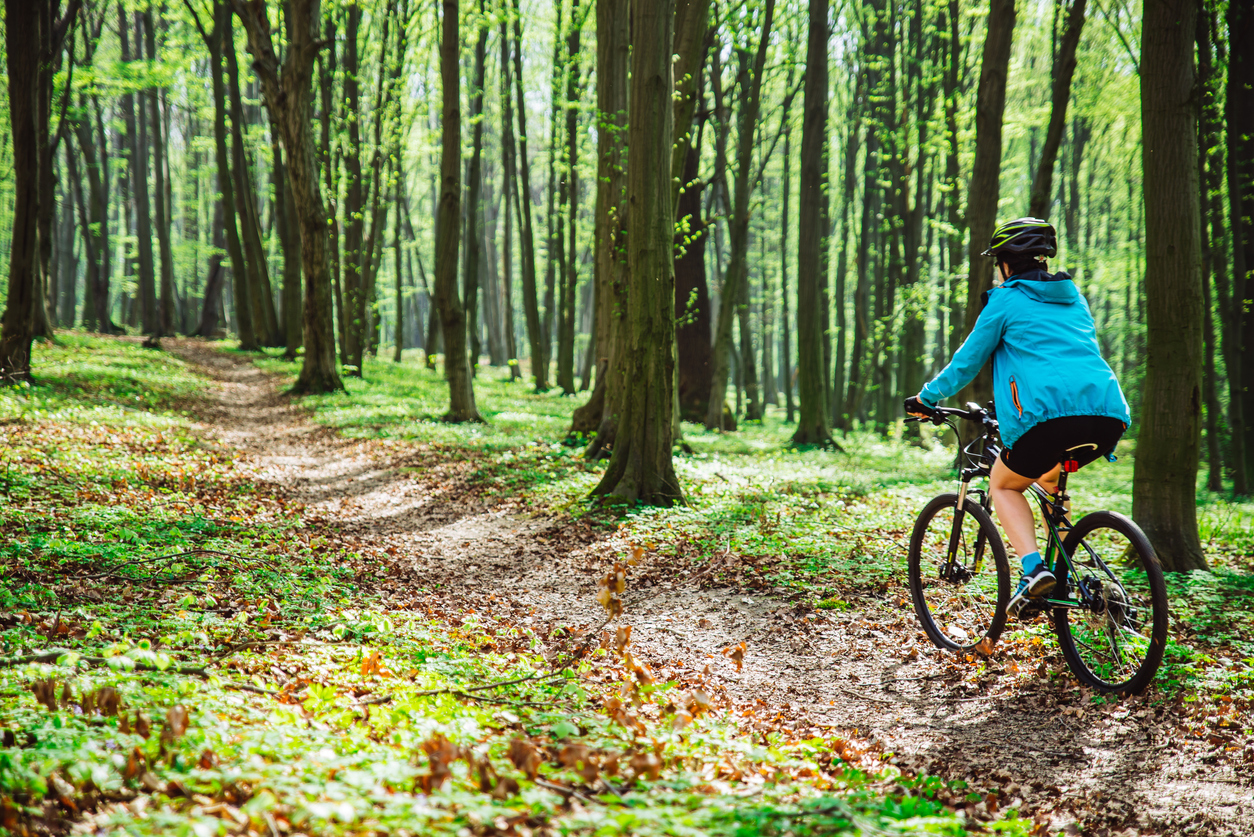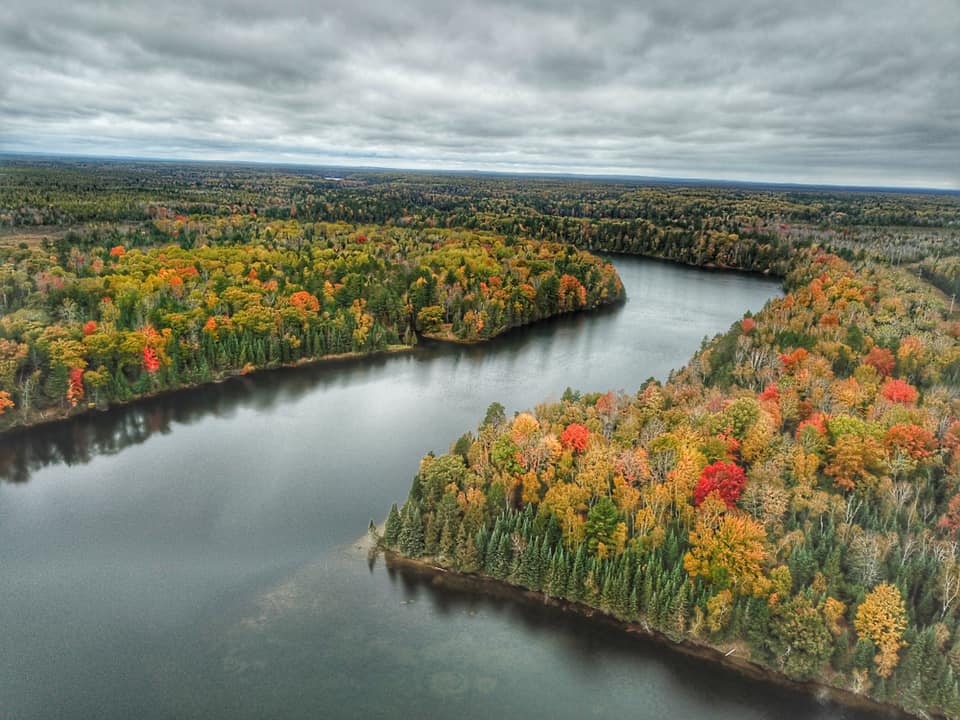 Highbanks Trail
This 7-mile hike along the bluffs of the Au Sable River features a scenic overlook of the Au Sable River, with views almost to Lake Huron in some spots.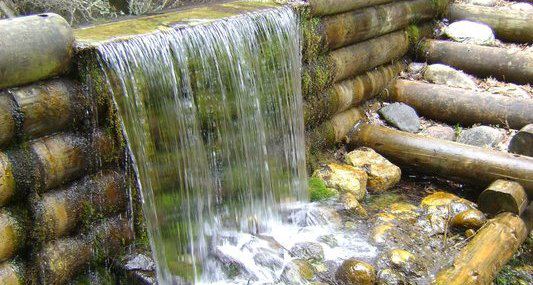 Iargo Springs
This 0.8 mile out and back trail is the perfect size hike during any season of the year. It features several viewing decks and a boardwalk through the natural springs and is known for its panoramic view of the Au Sable River.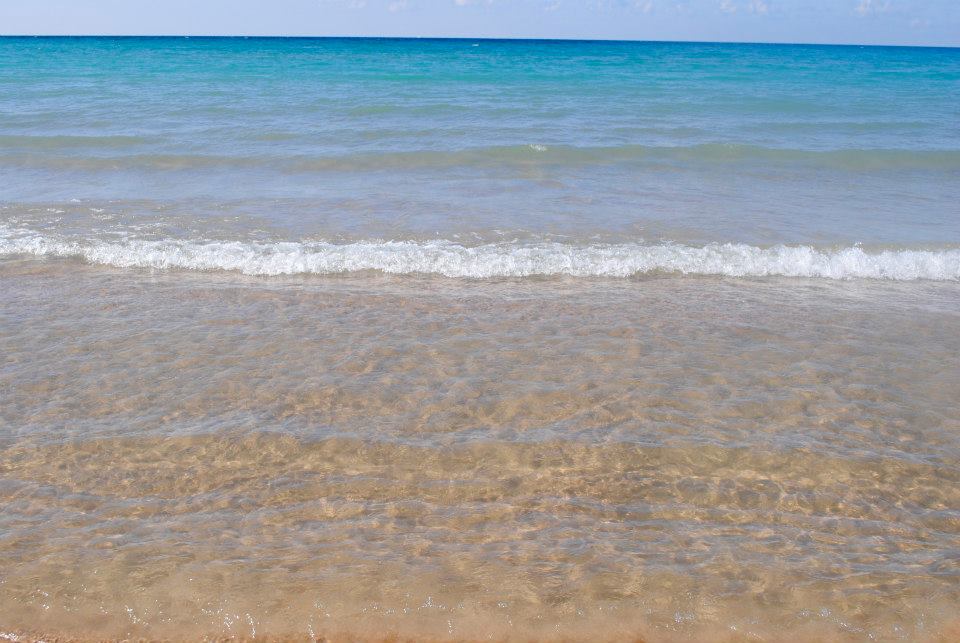 Shore to Shore Trail
Beginning in Oscoda, this 220-mile trail extends from Lake Huron all the way to Lake Michigan. Campgrounds and amenities are provided for hikers and horseback riders along the length of this trail.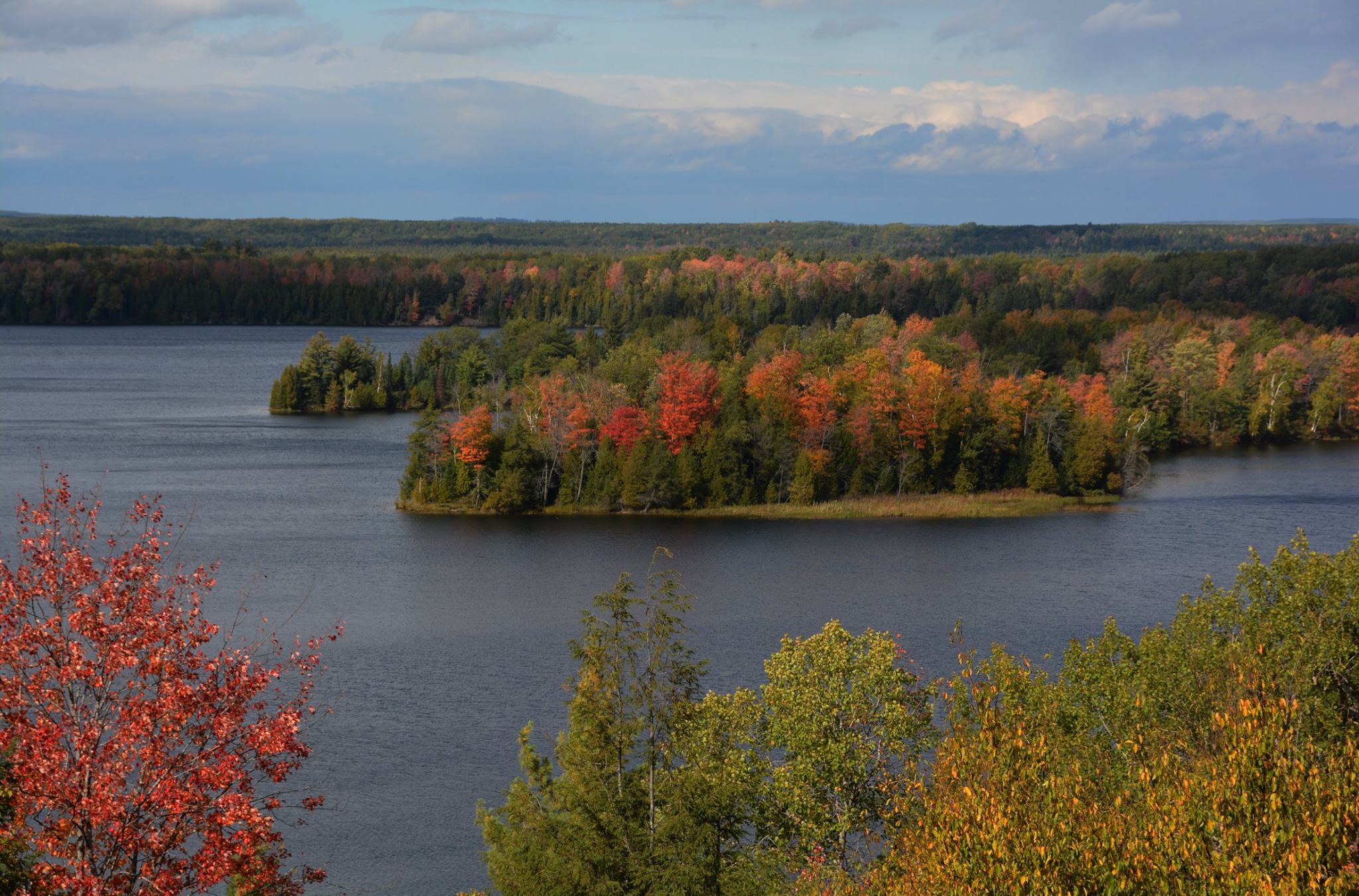 Eagle Run Trail
Following the south shore of the Lower Au Sable River, this trail provides a 4.2 mile loop for hiking and cross-country skiing with scenic views in a beautiful natural setting.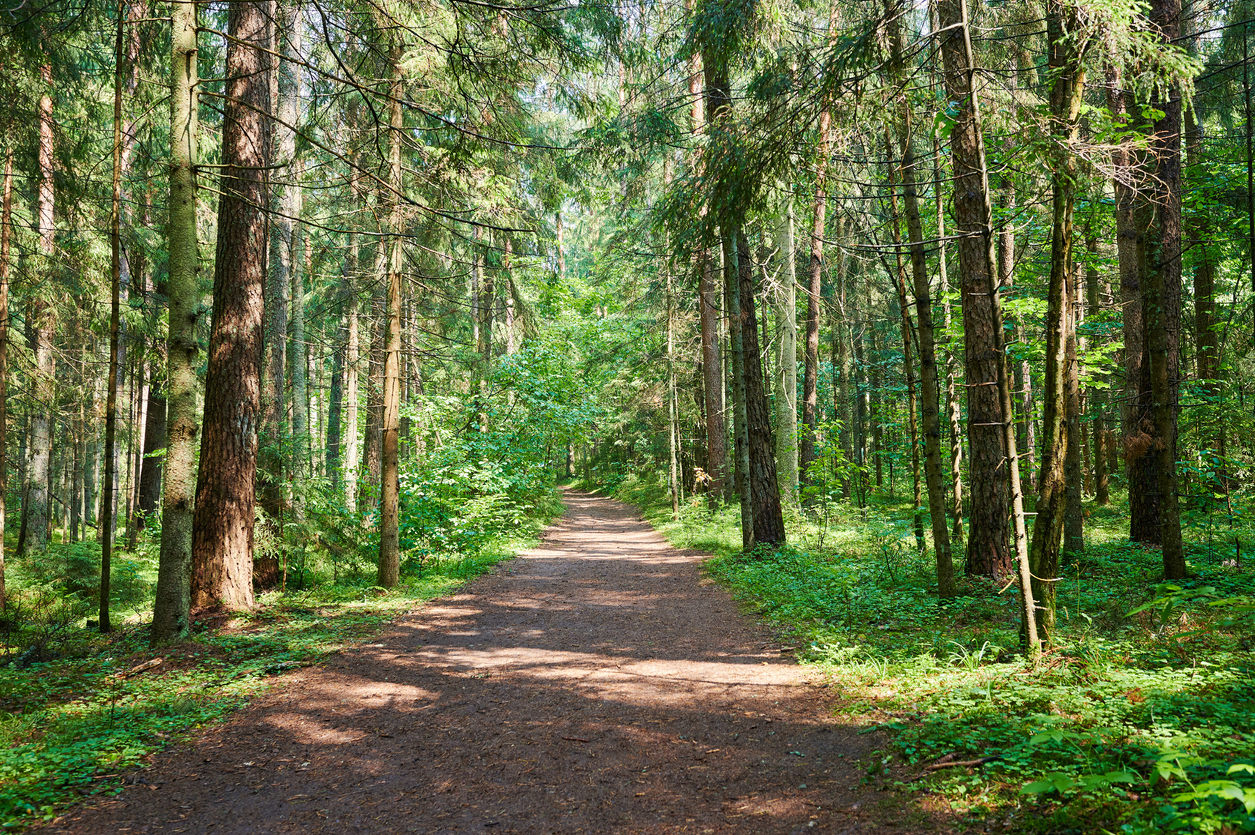 Corsair Trail
28.3 miles of one-way trail that varies from gently rolling to hilly terrain and may be hiked anytime during the snow-free periods and welcome XC skiers during the winter months.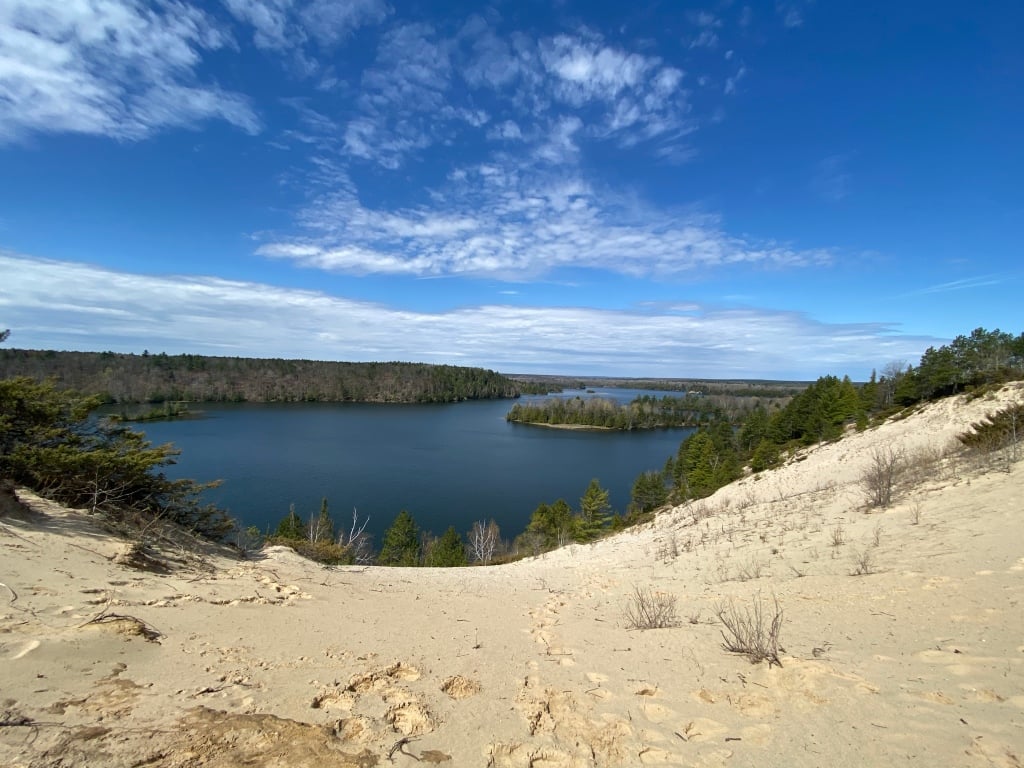 Tawas Point Sandy Hook Nature Trail
This 1.5-mile interpretive trail loop is open to hiking, cross-country skiing and snowshoeing and wanders along sand dunes and the picturesque Lake Huron coast.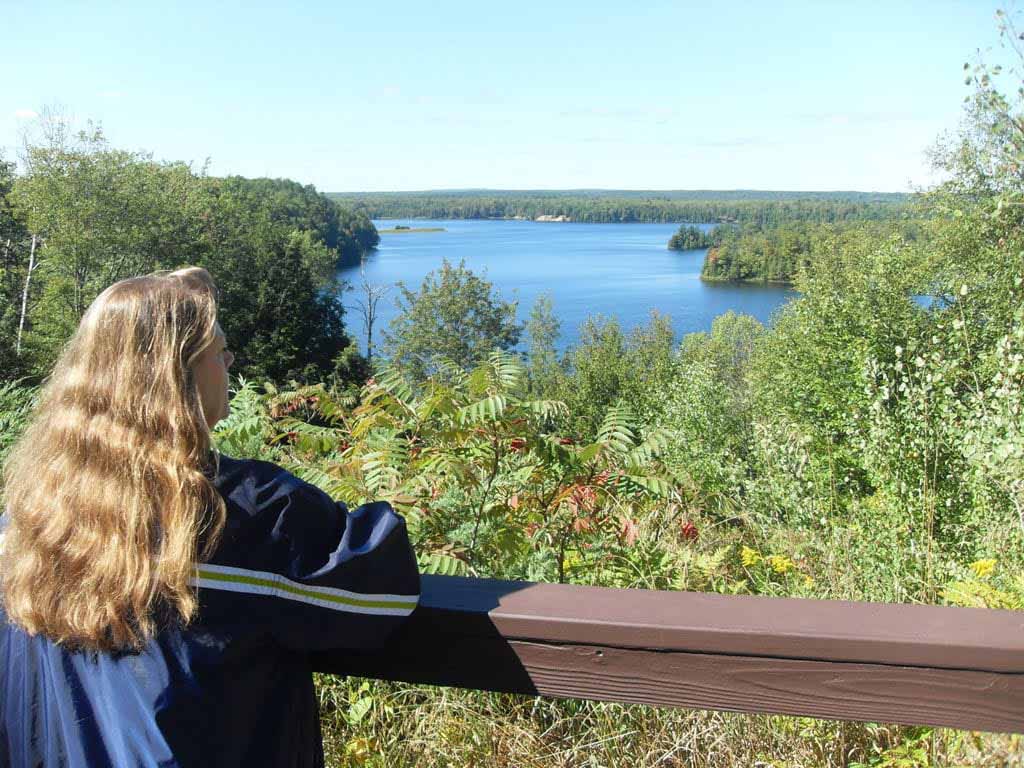 Foote Pond Overlook
This scenic overlook, high upon the sand bluff, offers a spectacular view of Foote Pond and frequent eagle sightings.  The Overlook has a paved access and parking and barrier-free access to a wood deck.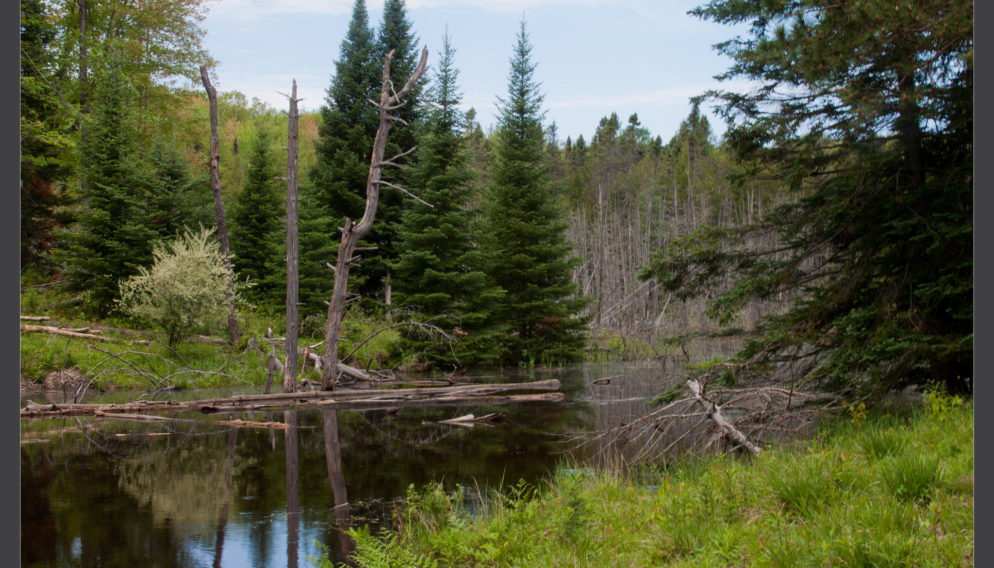 This semi-primitive, non-motorized area offers a network of excellent hiking and cross country ski trails. With over 10,000 acres, the area's steep rolling hills provide a great hiking experience with beautiful vistas.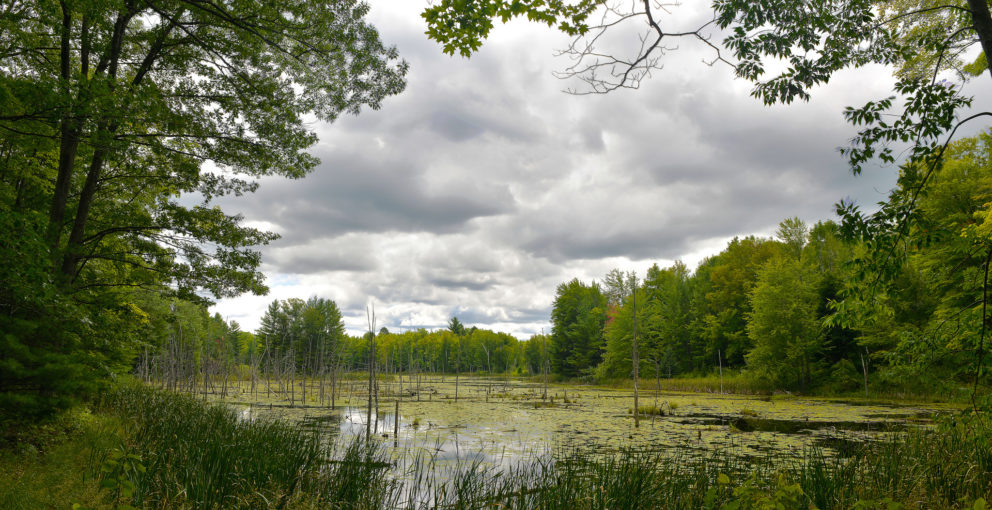 Established as a non-motorized recreation area, the trails of Reid Lake meander through gently rolling terrain. Reid Lake is known as an excellent for fishing and is open throughout the year.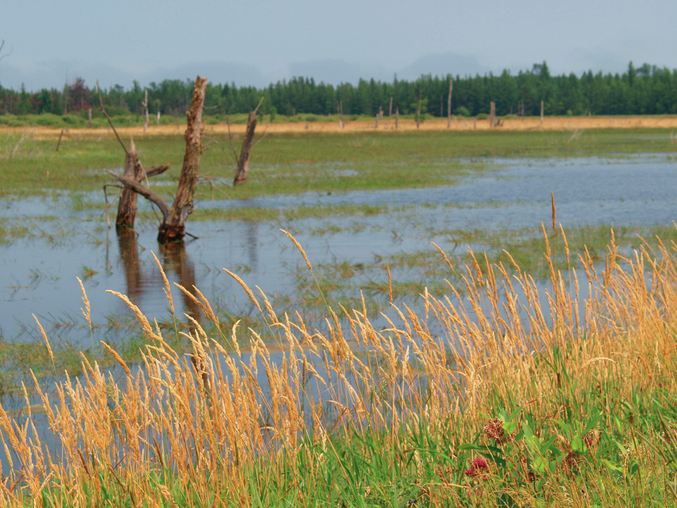 Tuttle Marsh is a 5,000 acre wetland project, that features 35 earthen nesting islands, a 380 acre impoundment area, open water, marsh, and wildlife viewing areas. Deer, fox, coyote, muskrat, beaver, otter, weasel and larger variety of bird species call Tuttle Marsh home, making it a great spot for viewing wildlife.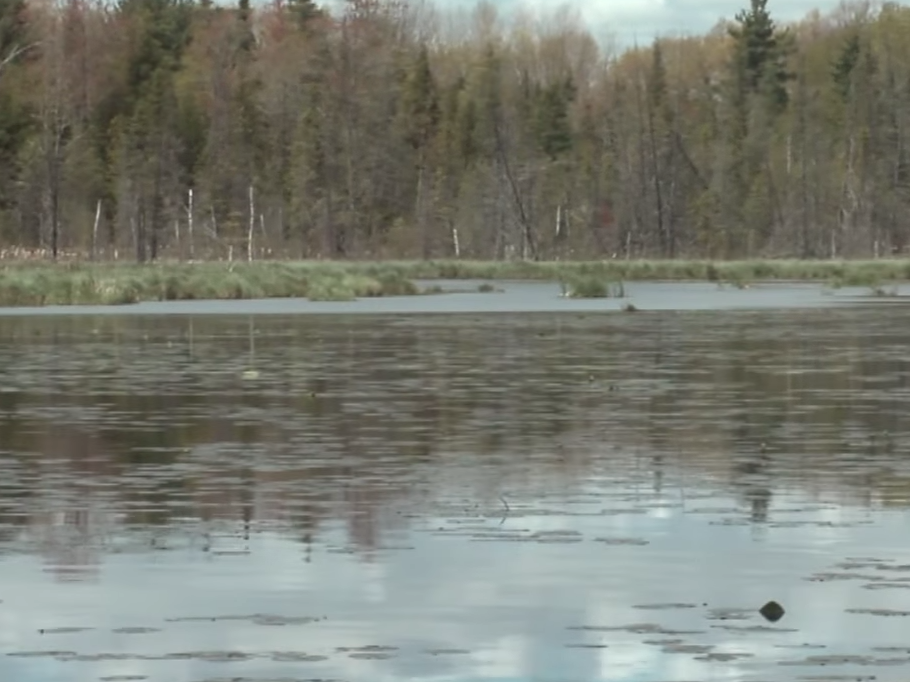 Clark's Marsh Trail
Clark's Marsh is a collection of still woodland ponds and old growth forest. Its flat grassy trails provide visitors a rare view of native wildflowers and wild birds.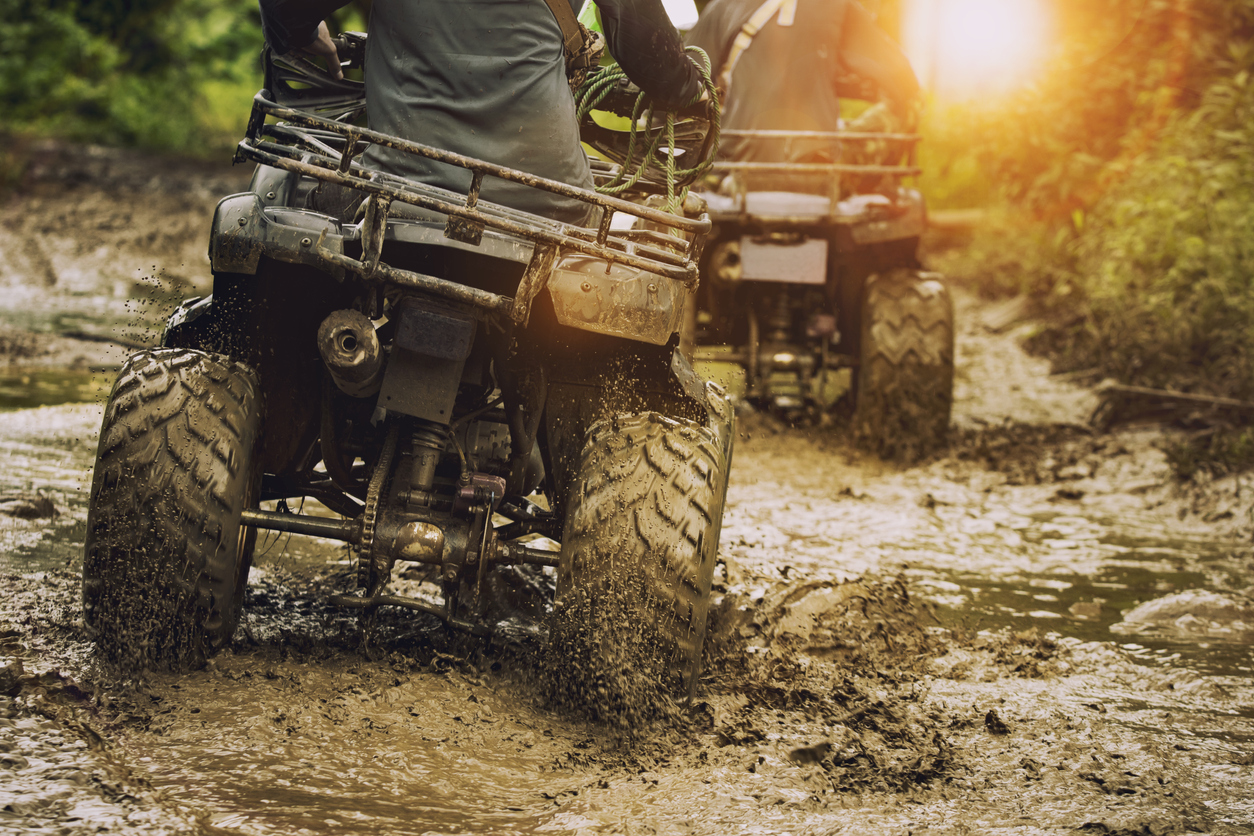 Doubling as a snowmobile trail in winter, the Huron East ORV Trail is an out and back trail system spanning 45.4 miles. Four trailheads provide access at numerous points on the trail. 
ORVs 50″ or less, including off-road mortorcycles are permitted to use this graded trail.
This trail also connects with the Huron-Sand Lake Spur going south or or the Old State House Route going north.
US Forest Service roads are now open to ORV/ATV use.
Trailheads
Liberty Rd. ORV/Snowmobile Trailhead
Travel west on M-55 for 14.7 miles.
Turn right and travel north on M-65 for 13 miles.
Turn left and travel west on Wicket Rd. for 3 miles.
Turn right and travel north on Liberty Rd. for .25 miles.
The site is located on the right.
Sand Lake ORV/Snowmobile Trailhead
Travel west on M-55 for 9 miles.
Turn right and travel north on Sand Lake Rd. for 3 miles.
Turn left and travel west on Indian Lake Rd. for 2 miles.
Turn left and travel north on Vaughn Rd. for .75 miles.
The site is located on the right.
From Oscoda –
River Road ORV Trailhead
Travel west on River Rd. for 13 miles.
The site is lcoated on the left.
Grass Lake Rd. ORV/Snowmobile Trailhead
Travel west on River Rd. for 2 miles.
Turn left and travel south on Grass Lake Rd. for .5 miles.
The site is lcoated on the right.
Sunrise Coast Birding Trail
Birdwatchers come to our coastal region of Michigan from all around the United States  to catch a glimpse of some of the world's rarest birds.  You may see the Great Lakes Piping Plover, Kirtland's Warbler, and majestic raptors, all birds on the endangered species list. The Sunrise Coast Birding Trail begins at the mouth of the AuSable River and travels 145 miles along some of the country's most critical natural habitats for native species and ends at the Mackinac Bridge. Piety Hill Riverwalk and Riverbank Park are great places to start, and Harrisville State Park may be your opportunity to start your return trip on US 23 South, along the scenic shores of Lake Huron.
Winter mountain biking has become a popular local winter pastime. The Corsair Trail Council provides grooming for 7 miles of the Eagle Run Trails, located two miles west of Oscoda on River Road, for shared multi-use with cross-country skiers, fat bikers and snowshoers.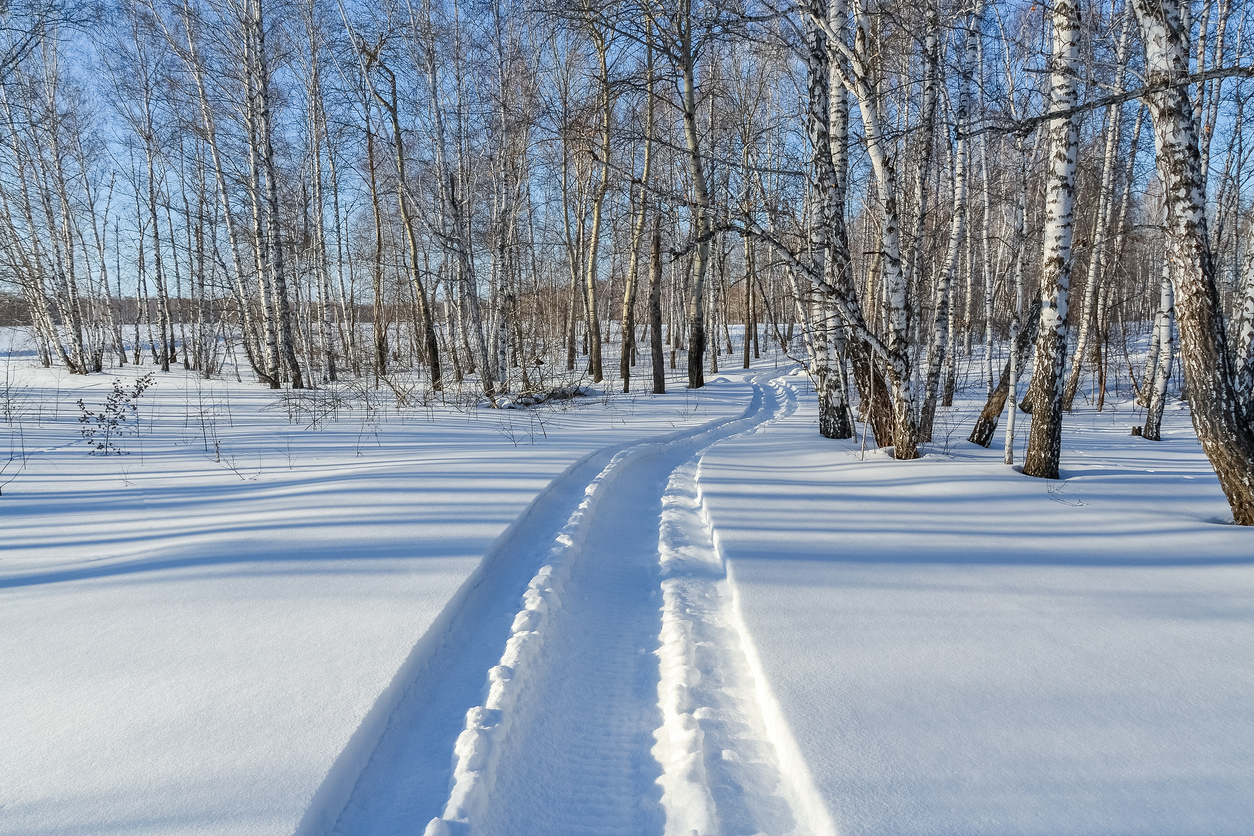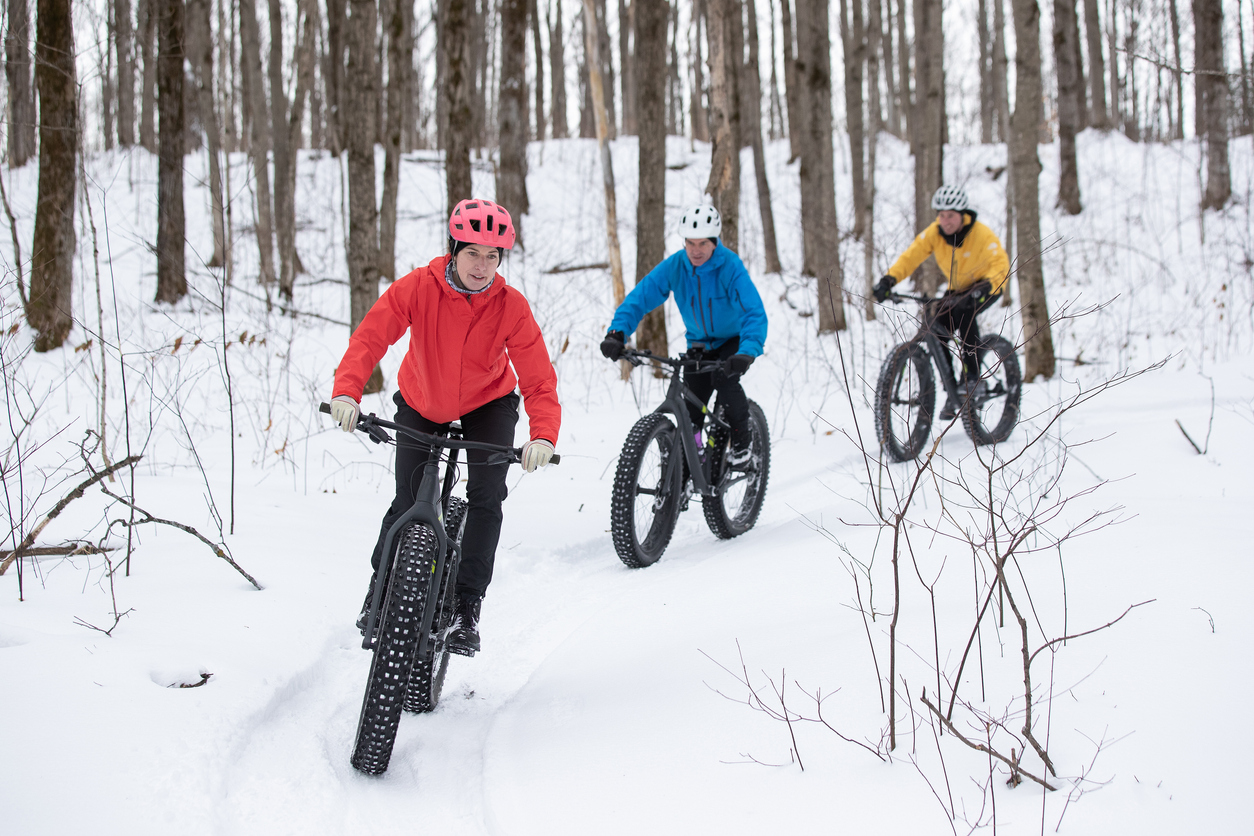 Oscoda is the eastern gateway to northern Michigan's snowmobile trail system providing access to trails that cross the state leading to Traverse City or northward toward the Upper Peninsula.
Begin at the Grass Lake Road staging area, just south of River Road. The first stopping point is Foote Site Village, 6.5 miles west of the trailhead, there riders will find food, beverages and fuel.
From here the trail riders head north via Rea Road across the AuSable River or connect with the Alcona County Trail system.
Your Next Vacation Begins Here