Sunrise Side Hot 5 of Winter
As the snow cover builds across the region, our minds shift to outdoor winter adventures. Blowing fast down a snowmobiles trail, quietly exploring winter trails on snowshoes, or dropping a line through the ice covered inland lakes dotted with fishing shanties…we have something for everyone during winter in Oscoda.
Discover all that winter brings, start planning your winter getaway today!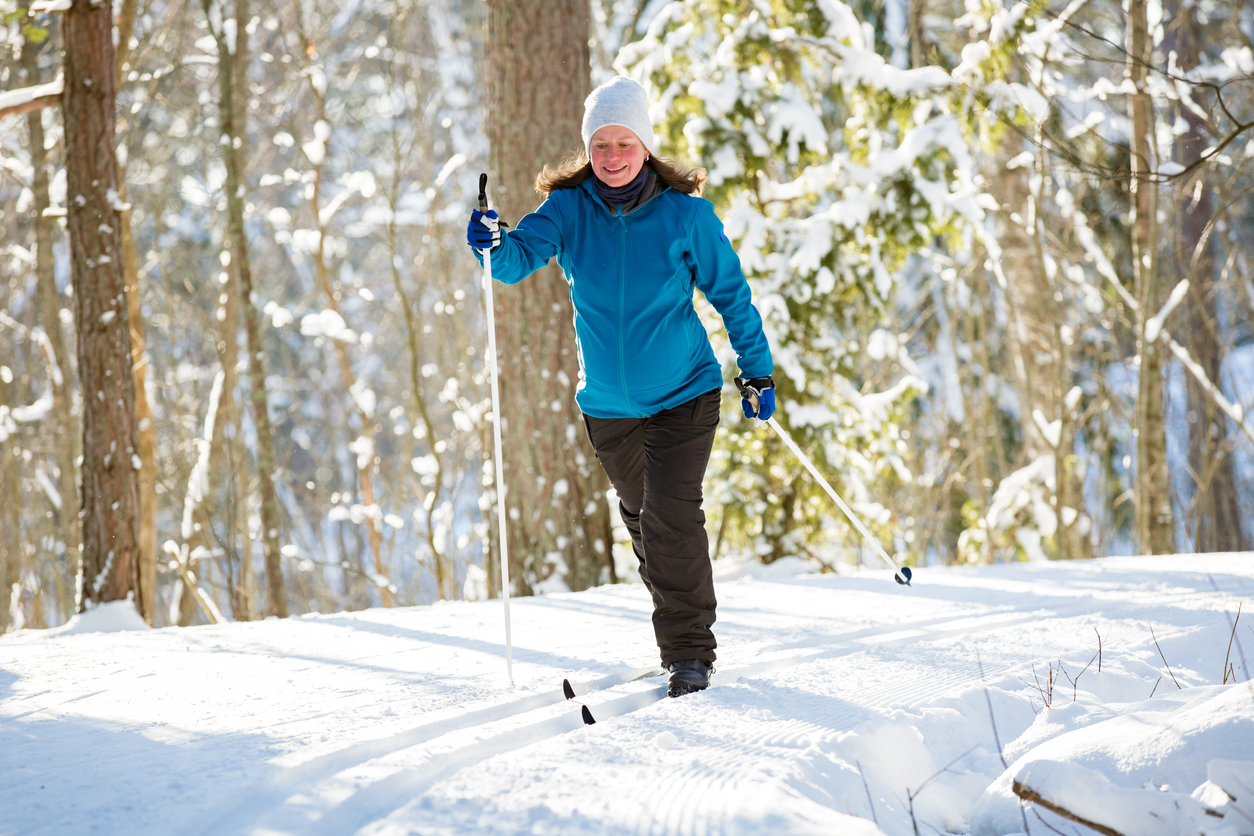 The Corsair system is one of the largest groomed XC skiing trail networks in Michigan. All ski trail loops total 44.5 miles of trails in this system. Experience sunny open vistas, stands of fir trees and towering hardwoods along the edge of winding ice-locked streams.
These trails are groomed by the Corsair Trail Council and ski rentals are available at Nordic Sports Adventure Outfitters.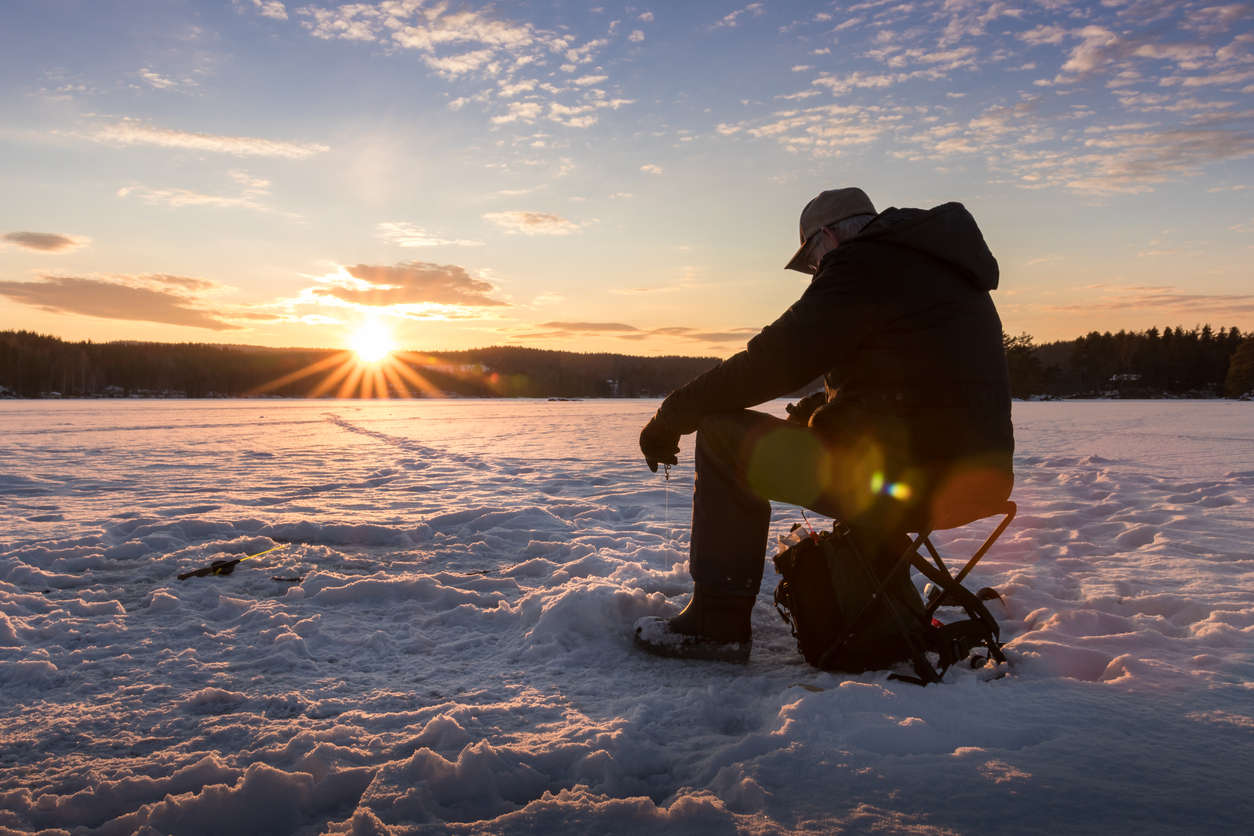 Drop a line on frozen inland lakes.
Van Etten Lake is a popular spot for ice fishing in the mid to late winter months. As soon as the ice thickens, fishing shanties start popping up across the lake at easy access boat launches at Ratliff Park and the Van Etten Lake State Forest Campground. Anglers catch perch, panfish, and pike.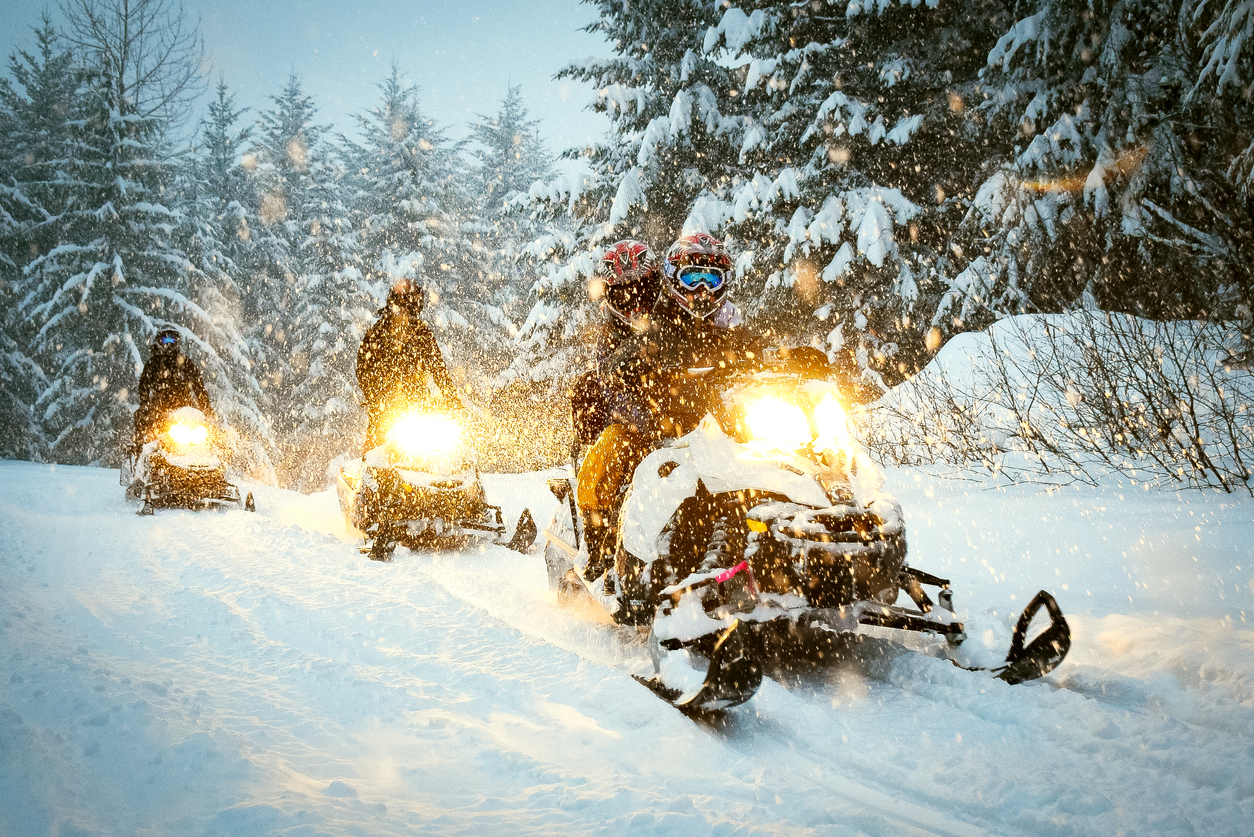 Oscoda is the eastern gateway to northern Michigan's snowmobile trail system where you can travel across the state to Traverse City or northward to the Upper Peninsula.
The staging area is located on Grass Lake Road just south of River Road. In Foote site Village, six and a half miles west of the trailhead, riders will find food, beverages and fuel. There the trail divides and riders have the option of heading north via Rea Road across the AuSable River and connecting with the Alcona County Trail system.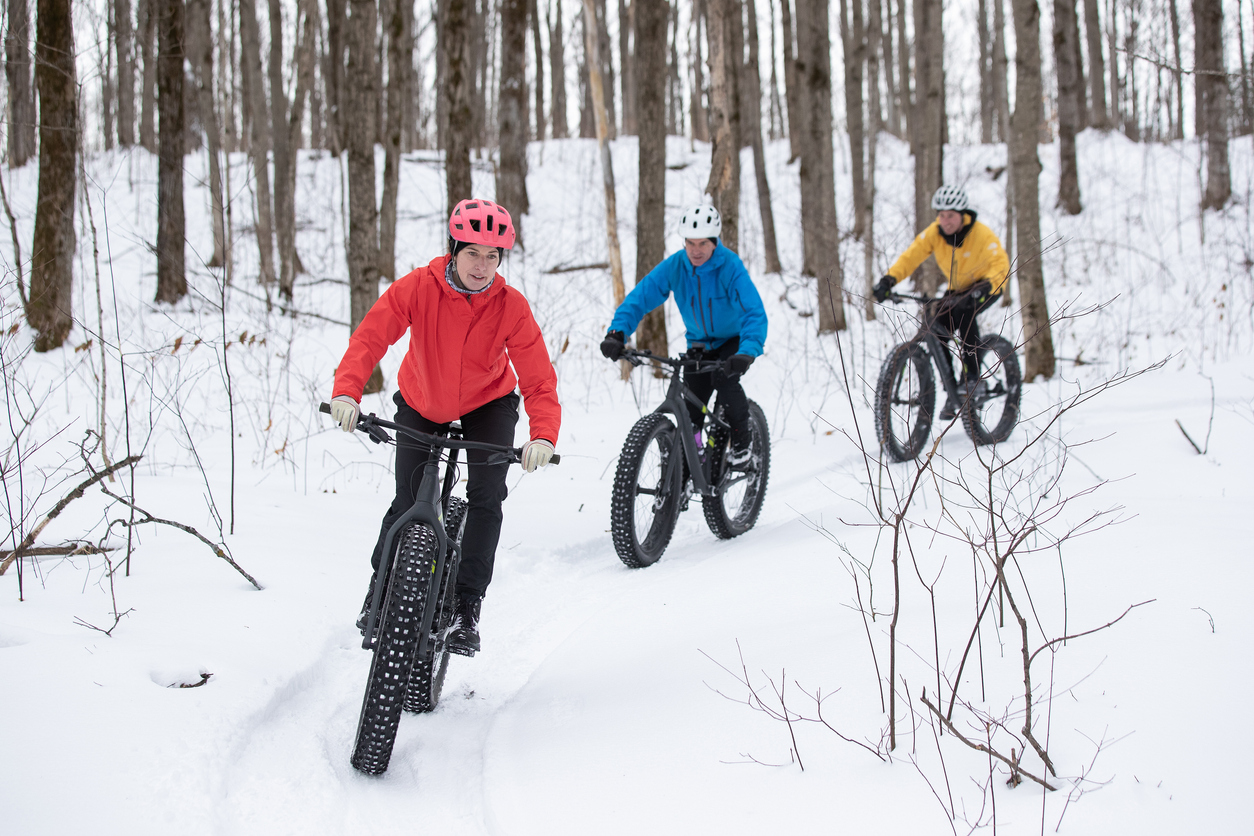 Winter mountain fat tire biking has become a popular winter pastime in and around Oscoda. The Corsair Trail Council is embracing this growing segment of winter sports and is grooming the Eagle Run Trails, located two miles west of Oscoda on River Road, for fat bike riding. The seven miles of trails are being groomed 6′ wide for shared multi-use with cross-country skiers, fat bikers and snowshoers.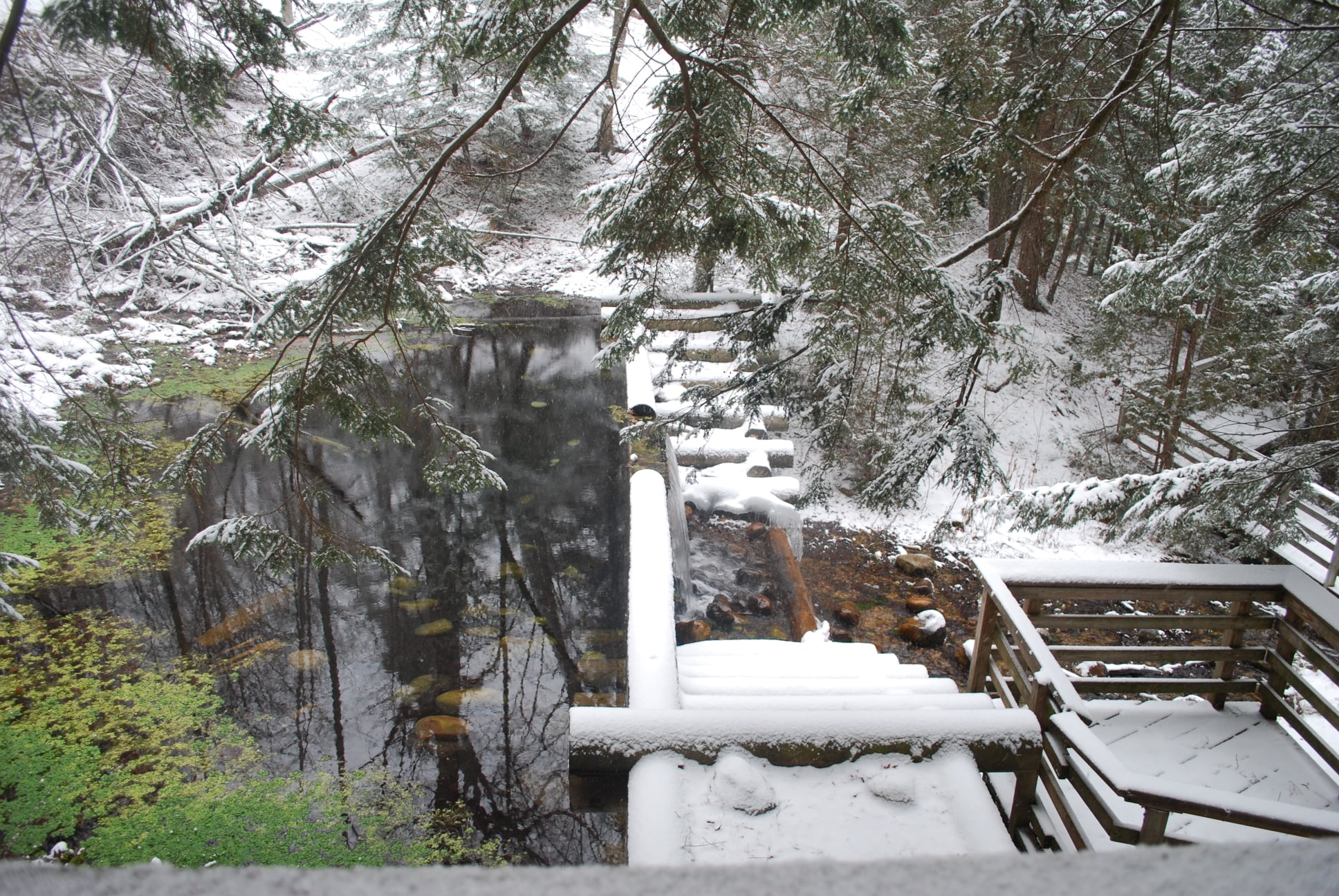 Snowshoeing the Huron-Manistee National Forest
The same trails of the Huron-Manistee National Forest that we love to explore in the warmer months, welcome winter exploration for snowshoeing.
Corsair, Eagle Run, and Highbanks are some of the most popular trails in the winter months, providing scenic views of snow covered winter vistas.